Akcja serwis frezarek RUCK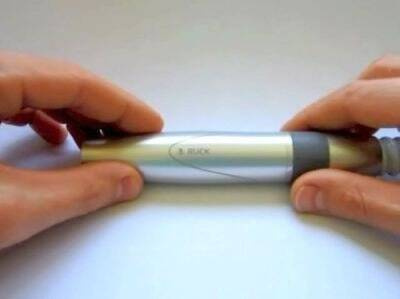 W tzw. sezonie niskim warto wykorzystać moment na przygotowanie sprzętu do pracy w sezonie wysokim.

W styczniu możesz zamówić u nas przegląd serwisowy frezarek RUCK. Koszt to 80 zł netto.
Do końca stycznia w tak niskiej cenie można serwisować frezarki RUCK Podolog ECO, Podolog ONE, Podolog Nova 2 i Podolog Nova 3.
Nasza oferta może być niepowtarzalną okazją do zrobienia przeglądu serwisowego Twojej frezarki. Nie przegap tego.

W cenie tego serwisu sprawdzimy działanie frezarki i wyczyścimy najważniejsze podzespoły.
Jeśli okaże się, że potrzebna jest wymiana zużytych części to je wymienimy a wartość wymienionych części będzie Twoim dodatkowym kosztem.
Opłata przesyłki frezarki 21 zł (kurier, z powrotem do Ciebie) leży po Twojej stronie.
Co z frezarkami na gwarancji?
Takie frezarki w ramach tej oferty też mogą trafić do przeglądu serwisowego. Zasady jak wyżej.
Oprócz tego zachowane są warunki gwarancji na zakupiony u nas sprzęt.

O kolejności przeglądu frezarek lub ewentualnych napraw decydują nasi serwisanci. Pierwszeństwo będą miały frezarki zakupione w naszym sklepie, w dalszej kolejności przyjmiemy pozostałe frezarki.

Czego nie możesz zrobić?
Nie możesz wysłać do nas frezarki bez wypełnionego formularza serwisowego lub bez zapowiedzi. W takim przypadku Twoja przesyłka nie będzie przyjęta i odjedzie z powrotem.

Dlaczego właśnie teraz?
Nie czekaj do momentu aż Twoja frezarka przestanie działać lub do czasu kiedy masz najwięcej pracy.
Napisz do nas maila na serwis@ladys-nails.eu i poproś o formularz serwisowy. Ustalimy z Tobą termin przeglądu i wtedy będziesz mogła razem z wypełnionym formularzem serwisowym odesłać do nas swoją frezarkę.
Pamiętaj tylko o bezpiecznym opakowaniu frezarki. Najlepiej jak wyślesz ją do nas w oryginalnym opakowaniu.
Zapraszamy
Przeczytaj to: Frezarki podologiczne - jak uniknąć kosztów napraw serwisowych?
Recommended